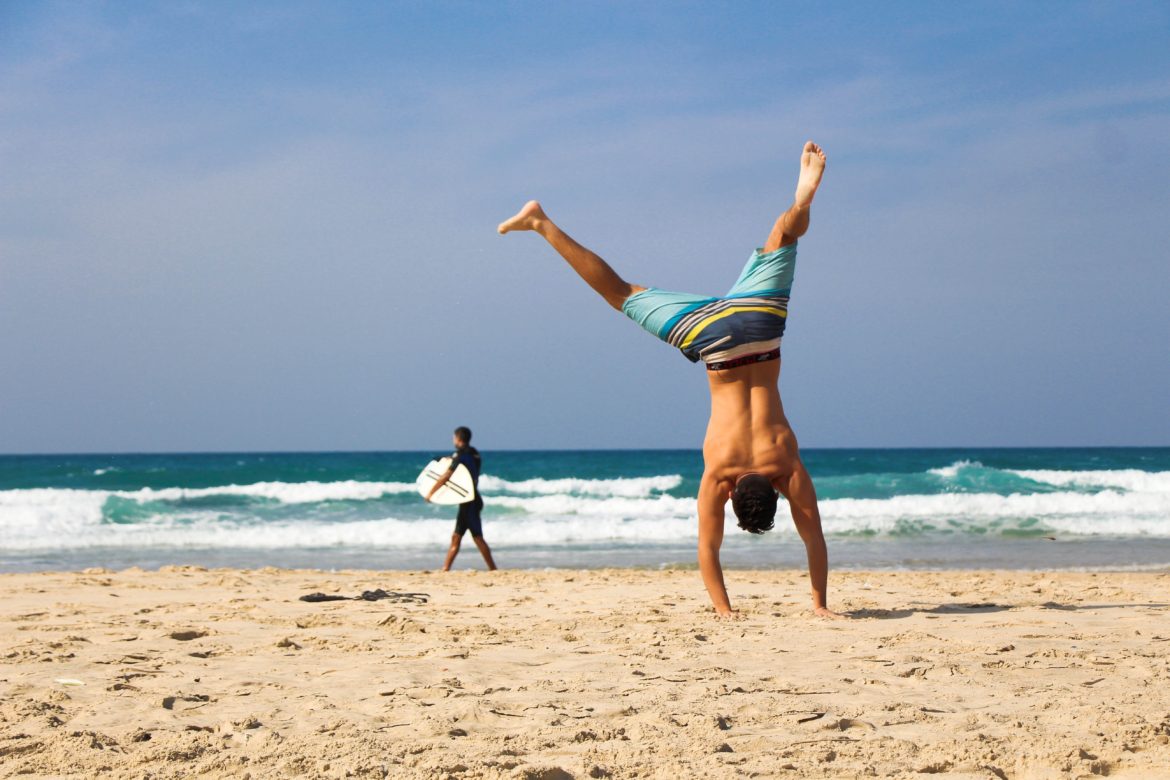 Sometimes the environment is crucial for the flirting success. Some people are comfortable to flirt in a club, while dancing and drinking. Other people are more comfortable to flirt on quite places – like the park.  Camera Flirt is created to solve this issue and let you flirt easy even outside your preferred environment. It's mid july, the favorite season of all and that's why  we decided to write a step by step guide about flirting on the beach. With the help of Camera Flirt App, of course.
Be quick, don't wait for someone else to steal your show
The beach is  a place where you must be fast. Our advice is to approach a girl in the moment you notice her. Chances for you to have been noticed as well are high. Don't waste time. Get up and approach the girl, no matter if she's in the water or on the sand. Just do it. What's coming next is your introduction.
Introduce yourself with a smile
We already talked about the importance of the smile when you're flirting. Well, don't forget to bring your smile at the beach. It will do wonder for your flirting success.
Don't start with compliments about the body of your flirt target
The beach is a place where you can explore other people's bodies with less clothes. But the direct compliment about the physical appearance may not be the best idea. You might look desperate when you use a physical compliment in your flirting. Especially if you're up to use Camera Flirt App, you must never start a flirt with "Beautiful body, can you take a pic of me and my friend?" – that's an absolute no. It is already clear that you are attracted to your flirt target and she doesn't need to know that by hearing a compliment about her physical appearance.  If you have to make a compliment, say something about her personal qualities – being funny, enigmatic, interesting, a good company, etc.  She will be pleased to know that you are interested in her individual qualities.
After taking her number /fb profile with the camera flirt app, text her right away
If everything goes good, and it should go good if you follow our flirt tips, she will give you her number after the camera flirt action. You don't have to think too much. Just present yourself with a short text message – "Hi, I am the guy from the beach." Here you can use emojis to let her know that you are flirting and expecting a follow up of your meeting.
Do you find these tips useful? Did you test them? Share you camera flirt success stories in the comments.