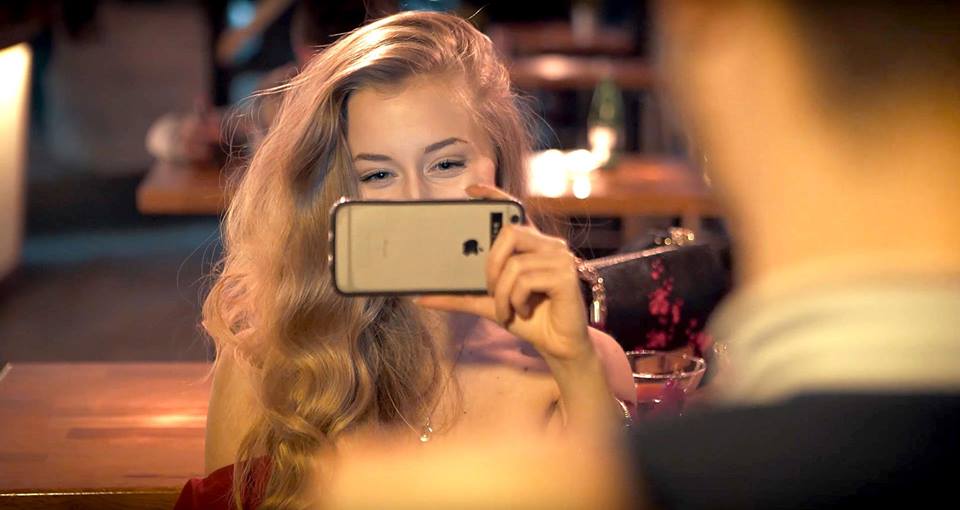 Flirting is a science. Especially for guys with social anxiety. In this case there are some tips that may help to someone flirt better. Follow these tips, download the camera flirt app and the chances of  you flirting success rate may be higher.
Shine a smile
Don't forget to smile. Everytime you say hi, say it with a smile. You can even practice it in front of the mirror. 5 minutes each day is enough for your smiling practice. Eventually it will come natural to you. Try different smile and then choose the one you think suits your flirty side best. The next time you say hi with a big smile and hand over your phone for making a camera flirt move, it will be highly possible for your flirt to work out good.
Do not forget to make an eye contact
Eye contact is the most efficient way to grab your flirt target's attention and judge whether she's interested or not. But eye contact is a tricky business. You don't have to stare too long because you will look like a creep. You can't make too smooth eye contact too. The best way to make an eye contact is to smile when your eyes meet and then it is ok to cut off the eye contact. Try it! It will definitely help.
Present yourself in a memorable way
This is where the Camera Flirt app may be very handy to you. Hand over your phone and say something simple like "Can I ask you to take a picture of me and my friend?". If you already put in action eye contact and charming smile, then the chance to have a yes is huge. This is how you should present yourself, when you're about to nail a flirt with the Camera Flirt Ppp.
Set up the follow up
The moment where your flirt target snap a pic of you, the screen of your phone will ask her for a phone number or an fb profile. She could either enter her number/social profile or just decline. In all case scenario it will be funny and surprising to her and to you to observe her reaction. Even if you end up not getting her phone, there's still high possibility to have a drink with her and talk. Who knows? Sometimes loves comes not from first sight, but from second. :)
Did you already try the Camera Flirt App? Share your stories with us!